Free Knee Maintenance Course
Keep your knees working so you can fence forever!
Are you concerned about the strain that fencing puts on your knees?
Do your joints ever ache during or after practice?
Then this course is for you.
Footwork is the foundation of all swordsmanship. To fence gracefully, your legs must operate smoothly as a well-oiled machine. But many students of the Art of Arms are let down by their knees, hips or ankles. In this short, free, mini course, I will take you through the basic principles and practices I use to keep my legs in good working condition.
I intend to be swinging a sword until the day I die. This training is a crucial aspect of making that happen- because if my knees give out, it's over. If you want to look after your joints, this is the place to start. I have designed this course so that you can do it all alone, in a small space, with no special equipment. You can practice anywhere, any time.
I have made this course free because I want everyone to be healthy- I can't stand the idea that this crucial information would be kept from any fencer due to financial considerations. If you haven't got your health, you haven't got anything.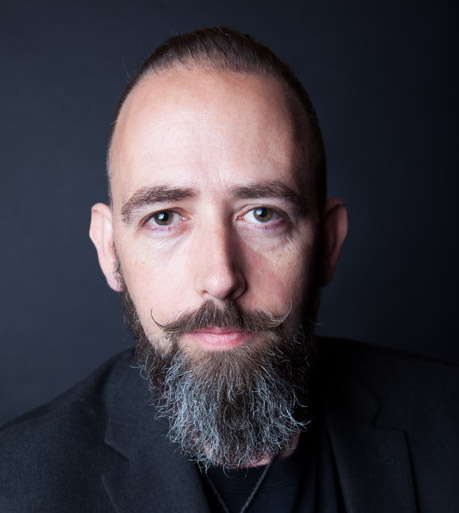 "I found that sitting down all day and typing at a keyboard with poor posture for years had set me on a path of knee, wrist, ankle and shoulder troubles. If you use a computer as the main part of your working life then I highly recommend this course where Guy provides clear instruction, and ample information to absorb and understand the 'how and why' of what you are doing. It covers all of the things I needed to know to release me from the torments of the knee and wrist and if working at a desk is causing you physical discomfort, I highly recommend it."
-Curtis Fee
Your Instructor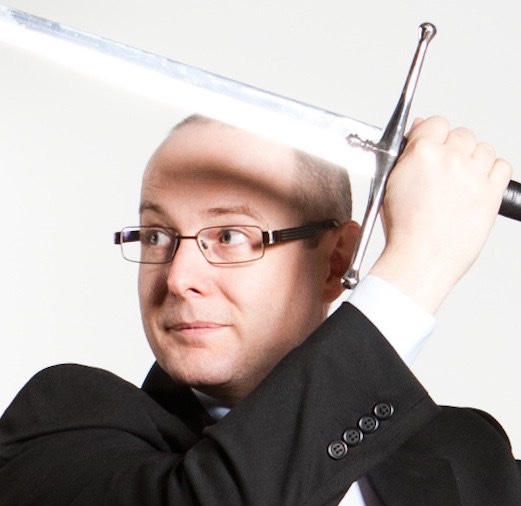 I have been training martial arts for 30 years, and teaching swordsmanship professionally since I founded The School of European Swordsmanship in 2001. The School has branches and study groups all over the world, so I have taught thousands of students, from all sorts of backgrounds and cultures. My books include The Swordsman's Companion, The Duellist's Companion, The Medieval Dagger, The Medieval Longsword, The Theory and Practice of Historical Martial Arts, and The Swordsman's Quick Guide series of ebooks along with many others. It's my job to help you achieve your goals. I do this by teaching in person, through my books, and through these online courses.
Course Curriculum
The very basics
Available in days
days after you enroll
Knee mechanics
Available in days
days after you enroll
Knee massage
Available in days
days after you enroll
Testimonial from Louise Mann

Part 1: A gentle warm up.
Excellent safety advice regarding not following along slavishly, but actually knowing and understanding your own physical limitations and acting appropriately.
Great explanation of where the hips are located, and thus where the movement should be localised. Memorable description of how far you should be looking to squat!
Part 2: Mindful stepping, and balance practice.
The mindful stepping exercise was most instructive. I go barefoot, or wear thin-soled shoes as much of the time as possible, but even then (as I rarely walk around blindfolded) I don't think that much about what my feet are doing. Having to concentrate on receiving feedback from my feet whilst walking about felt quite strange to begin with, but the longer I did the exercise, the more normal this became. Definitely something to continue with and improve.
Balancing on one leg was easy to begin with – then came level 2 with eyes closed. Absolutely hopeless to begin with and was just glad that no-one was observing my efforts! As with the mindful stepping, this simple exercise showed how easy it is to lose concentration and therefore body awareness.
The 'book reading' exercise is probably not one I'll be using at my local bookshop any time soon as I find squatting more comfortable. However, it certainly is a good strengthening exercise, as well as have some flexibility component as well.
Part 3: Training you knees to move correctly.
This is the best explanation I have ever seen regarding how a knee should track over the foot. The information about ankle and hip mobility is crucial.
Part 4: How to massage your knees.
Invaluable. For myself, the best part of the course. The point about checking as to whether the massaged leg feels better than the unmassaged one is so obvious, yet probably overlooked by most people.
Concluding thoughts.
Clearly shot video with excellent sound throughout. Instruction clear and to the point. Caveats used where appropriate (particularly with regard to warm up).
The quality and depth of this course has led me to the conclusion that I will have to buy some (perhaps all) of your other online offerings! Many thanks for making this course freely available to all.
Frequently Asked Questions
When does the course start and finish?
The course starts now and never ends! It is a completely self-paced online course - you decide when you start and when you finish.
How long do I have access to the course?
How does lifetime access sound? After enrolling, you have unlimited access to this course for as long as you like - across any and all devices you own.
What if I am unhappy with the course?
We would never want you to be unhappy! If you are unsatisfied with your purchase, contact us in the first 30 days and we will give you a full refund.