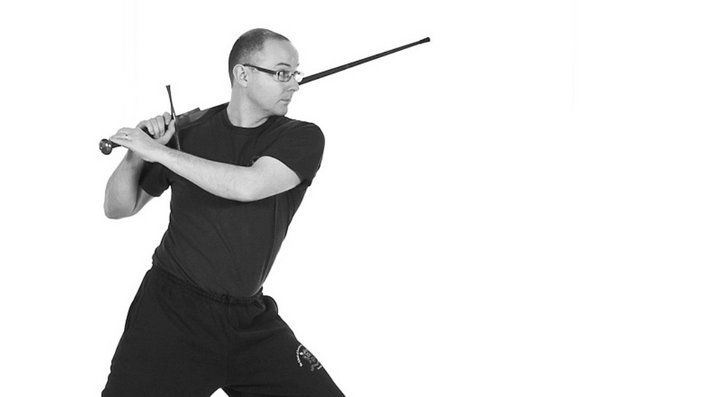 Free Medieval Longsword Beginner's Course
a gentle introduction to Fiore's Longsword
This class is a free introduction to Fiore dei Liberi's Art of Arms, and is a very gentle beginner's class. You will require only a safe place to practice, and a sword simulator (a 120cm stick will do just fine).
If you have no experience with exercise, I would recommend taking the free Knee Maintenance course first, to make sure you're not going to hurt yourself.
This class includes a free Safety handout, a Glossary of Italian fencing terms, and the Course Plan for the complete Longsword course.

The class will cover:
The footwork:
Accrescere/discrescere
Passare/tornare
volta stabile, meza volta, tutta volta
The unarmed guards:
posta longa
posta di dente di zenghiaro
posta frontale
posta di tutta porta di ferro
Sword guards:
posta di donna on the right
posta di donna on the left
tutta porta di ferro
posta di dente di zenghiaro
posta longa
posta di coda longa
Your Instructor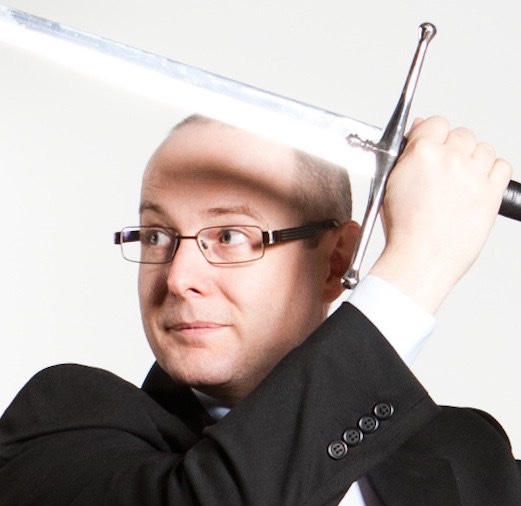 I have been training martial arts for 30 years, and teaching swordsmanship professionally since I founded The School of European Swordsmanship in 2001. The School has branches and study groups all over the world, so I have taught thousands of students, from all sorts of backgrounds and cultures. My books include The Swordsman's Companion, The Duellist's Companion, The Medieval Dagger, The Medieval Longsword, The Theory and Practice of Historical Martial Arts, and The Swordsman's Quick Guide series of ebooks along with many others. It's my job to help you achieve your goals. I do this by teaching in person, through my books, and through these online courses.
Course Curriculum
Free Longsword Beginner's Class
Available in days
days after you enroll